Bike trip to Estonia: My gear and pack list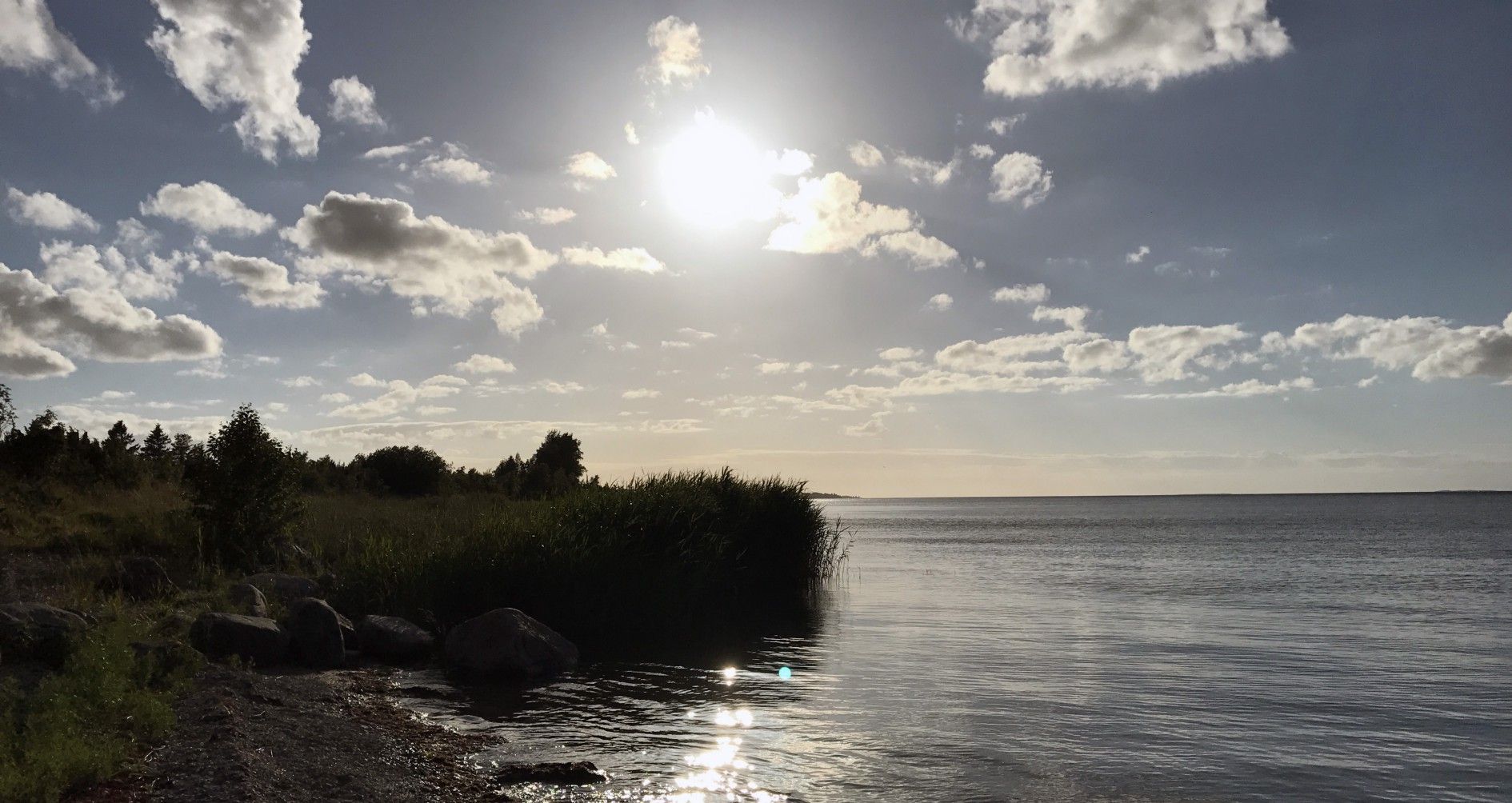 I'm soon leaving on my first multi-day bike touring trip. A friend and I are planning to take the ferry from Helsinki, Finland, over to Tallinn, Estonia. From there we will ride along the northern coastline to Viinistu in Lahemaa National Park. On the next day we will move south to Laekvere and then to Lake Peipus. On the fourth day we're thinking to take the train from Tartu back to Tallinn, but we haven't actually planned anything that far yet. The daily distances will probably be around 80–100 km.
We're not taking any tents, sleeping bags, or cooking items with us, since we're staying in hotels and Airbnb's. This will help us to reduce the weight significantly.
The bike
My bike is a 2019 Bianchi Via Nirone 7. It's not a touring bike by any means, but since we're only riding a few days with quite a little amount of stuff, it's probably good enough.
The racks and bags
The Bianchi is a road bike, so it doesn't have any holes for attaching a rack. That's why I've opted for Thule Tour Rack fitted with Pack 'n Pedal Side Frames to carry a pair of Ortlieb Back Roller Classic panniers which my wife found with a ridiculously low price from a thrift store (€30, unused!). The panniers are a bit on the large side, but they are sturdy, waterproof, and fit nicely on the Thule rack.
I'm also taking a Rockbros tube bag (a "gas tank bag") that I bought from AliExpress for €11. It fits my wallet, some snacks, and other frequently used items. Also, I might have a power bank there to charge my phone while riding. Speaking of which, for the phone I have a SP Connect bike mount right on the stem.
Next time I may try bikepacking and use a saddle bag and a handlebar bag and maybe a frame bag, but they offer so much less space than traditional panniers that I didn't feel comfortable to try managing with that little amount of stuff on my first longer bike trip.
Riding gear
I'm used to riding in my MAMIL uniform, so I'm taking bib shorts and a cycling jersey with me on the trip. It would probably be more convenient to use more relaxed clothing, for example to have a break in a café or visiting a toilet, though.
Craft bib shorts
SUGOI jersey
Gore Windstopper jacket (I was going to leave this at home, but the evenings have suddenly turned much colder, and the jacket can be used both on and off the bike)
Diadora X Tornado SPD shoes (originally MTB shoes, so they are at least a little easier to walk with)
DeFeet socks
Lightweight cycling rain jacket from AliExpress
Leg and arm warmers from AliExpress (much lighter to carry than extra jersey or pants with long sleeves)
Rockbros cycling eyewear (again from AliExpress, dirty cheap at €10)
Off-the-bike clothing
Fjällräven High Coast trousers (super comfortable and very lightweight, 289 g, weighing only a half of a pair of jeans)
A cotton t-shirt
Helly Hansen light fleece
Underwear and socks
Swimming trunks
Toiletries
45x90 cm fouta (hammam towel, much lighter than a regular bath towel)
Super lightweight 6-gram toothbrush and a fitting size toothpaste
A Gillette razor with the handle cut in half and Sea To Summit Pocket Shaving Soap (19 grams in total!)
Deodorant
Travel size hairbrush and hair wax
Painkiller and other medication
Sunscreen
Hand sanitizer
Chamois cream
Ear plugs
Nail clippers (can also substitute for tweezers)
Other items
Wallet and passport
An IKEA pencil
A spork
Chain oil
Duct tape
Energy gel, SIS caffeine shots, and other snacks
Drink bottles: Camelback Podium 0.71 l and Elite Corsa 0.55 l
Elite Custom Race bottle cages (x2)
An iPhone 7 and an Apple Watch with charging cables
Apple Europlug USB charger (one of the smallest chargers I know)
A power bank with two USB ports (can also be used as a hub to turn the Apple charger's one USB port into two for charging the power bank, the phone, and the watch at the same time)
Multitool
Extra inner tube
Patching kit with multiple tire levers
MagicShine MS-622 lights (front and rear, very minimalistic, weighing only 57 grams in total)
Biltema folding lock and an Abus locking cable with loops
A lightweight wire lock for panniers (so that nobody can just grab them along)
KMC MissingLink reusable chain connectors for fixing broken chains
---
Originally posted at https://medium.com/@roxeteer/bike-trip-to-estonia-my-gear-and-pack-list-27fc14713314